San Diego's Premier Digital Marketing Agency
We're excited to provide the San Diego business community with the premier digital marketing services which have helped hundreds of businesses across the country achieve their marketing and growth goals.
We have helped grow the San Diego business community for years.
We're more than an agency—we are your marketing team.
We offer many of the services that you would expect. But we're more than just a web design or digital marketing company. We aren't merely an agency; our efforts don't stop at an arbitrary boundary.
We are your marketing team, there to help you throughout the entirety of your business operation, assisting you and optimizing your efforts at every step of the buyer's journey, from concept to final sale. We are partners in your success.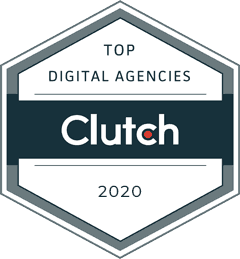 Every day we push ourselves to better serve our comunity.
Nowspeed is committed to three core principles: grow partners, grow ourselves, and grow the San Diego community. We are always accountable to those principles. We aren't doing our jobs if our clients' interests aren't our first priority.
With our clients, we work together towards a shared vision, shared goals, and shared success. And we hope that you will choose us to be your partner in your journey to greater success.
Come Visit Our San Diego Office
Our San Diego office is located in Downtown San Diego, within walking distance of San Diego Harbor. It's a beautiful location, and a great place to find inspiration for developing a plan for your marketing efforts.
To request a free digital marketing consultation with us, give us a call or fill out our web form. We'd love the opportunity to sit down and discuss your goals, and explain how we can work together to achieve them!
We're always excited to dig into the details of your company and what strategy can help you meet your goals. So let's talk and lay out a plan for success!