We automate processes based on audience behaviors and the customer journey
The criteria for triggers and the actions that follow are customizable and strategically developed for all different stages that your buyers may enter. With workflows, you can send emails, update contact information, add or remove contacts from lists, and trigger internal email notifications, all depending on predefined criteria.
MARKETING AUTOMATION REACHES THE RIGHT AUDIENCE WITH THE RIGHT MESSAGE AT THE RIGHT TIME
Our marketing workflows operate effortlessly in the background, creating trust and interest, nurturing your leads, and organizing your database in a way that saves you time and increases your company's profitability, without sacrificing any work that you typically perform.
WE IDENTIFY WHICH MARKETING WORKFLOWS ARE MOST APPLICABLE FOR YOUR UNIQUE BUSINESS GOALS
Our marketing automation team uses HubSpot or another chosen CRM to create the most appropriate workflows, test them, optimize them, and track them. We use analytics to generate long-term marketing strategy so that you capture the most leads and close the most sales. And whenever you need assistance, or just want to meet with us about your various marketing workflows and campaigns, we're available.
INCREASE EFFICIENCY BY AUTOMATING MARKETING AND SALES PROCESSES
Automatically enroll engaged customers in scheduled drip campaigns.
Initiate targeted remarketing campaigns based on visited webpages.
Offer your audience whitepapers, deals, case studies or other valuable content based on their interests or actions.
Send a unique re-engagement campaign or special deal to disengaged contacts.
Automatically assign leads to specific staff members... and more!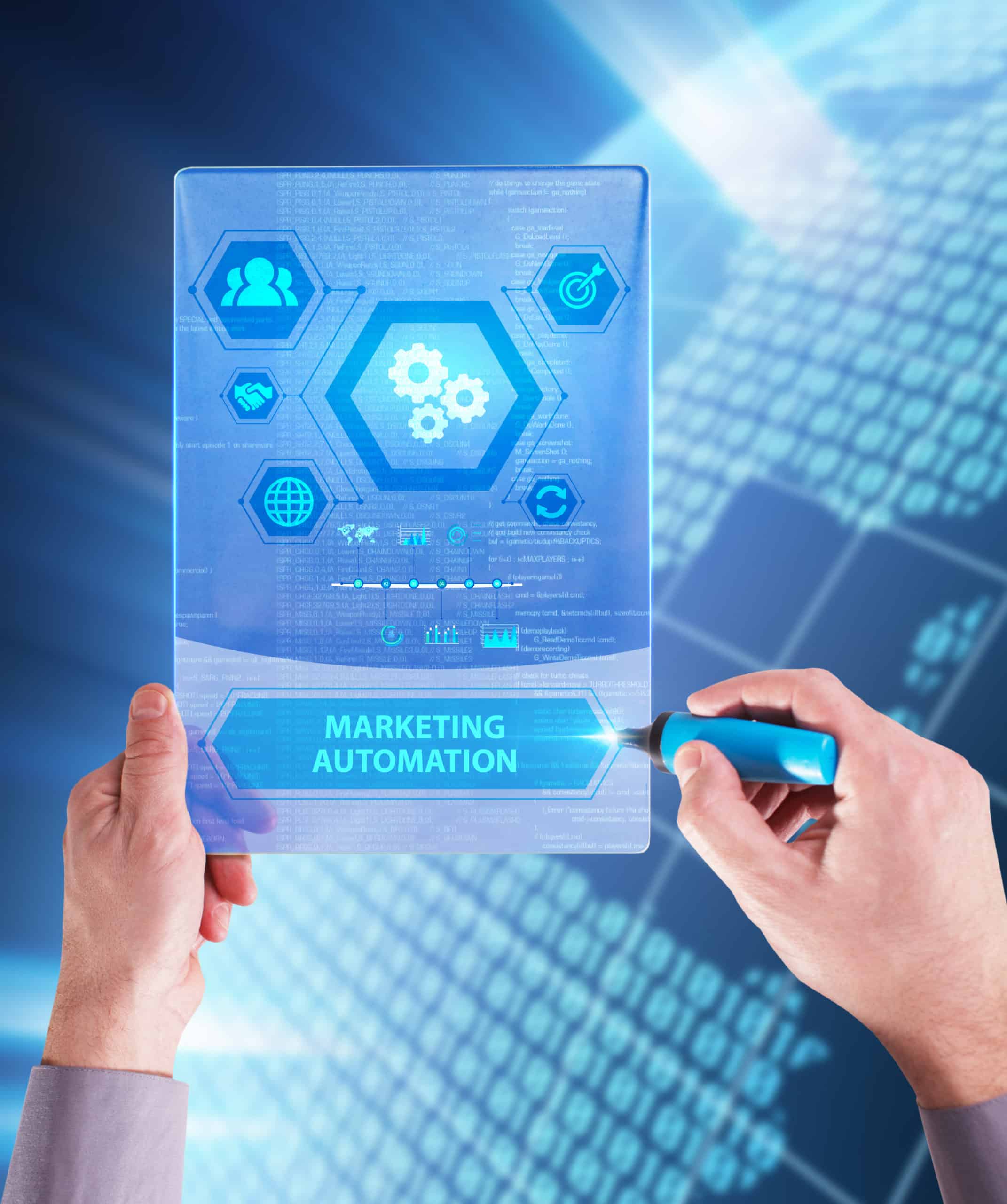 As an integrated marketing agency, we can help you with a complete set of marketing services to help you grow. Marketing automation is a key part of a system that drives success.
Have Questions About Our Marketing Automation Services?
We want to make sure you're as informed as possible so you can make a great decision on what marketing company is best for you. Below is our FAQ about our process, details and more.
Some may think of a workflow as basically a flowchart, with diverging options and outcomes differing based on certain decisions and conditions.
But at Nowspeed, a marketing workflow isn't just an overview of marketing processes. When we build a workflow within the HubSpot CRM, processes that used to take countless hours of manual labor and management of sprawling spreadsheets and contact lists are now seamlessly automated.
Your workflows are running in the background for you and your business, 24/7.
We're always excited to dig into the details of your company and what strategy can help you meet your goals. So let's talk and lay out a plan for success!