A Top Sacramento Digital Marketing Agency for Over 10 Years
Since 2010, Nowspeed has been helping businesses—both right here in Sacramento, and outside the region—improve their visibility, find their audiences, and ultimately become more profitable and successful.
We've grown hundreds of Sacramento businesses with our marketing services.
Over the past 10 years, we've had the opportunity to work with countless Sacramento-area businesses and organizations, including Raley's, Bay Alarm, Track 7 Brewing, Penney & Associates, California Council on Science & Technology, Elica Health, Penhall Company, Socotra Capital, and many others as their preferred Sacramento digital marketing company.
We've helped them make better first impressions with our web design services, capture attention and drive leads with SEO and PPC marketing, turn leads into customers with email marketing, and optimize their digital marketing with Hubspot management and marketing automation services.
Check out our portfolio. Odds are, you've done business with at least one of our clients, or know them personally.
We've been ranked as one of Sacramento's 10 fastest growing companies—three times.
While we have partnered with businesses all over the world, our heart has always been in Sacramento. We've been an active member of the Sacramento Metropolitan Chamber of Commerce for a decade, and participated in the success of many fellow members.
This hard work paid off in 2018, when we were recognized by the Sacramento Business Journal as the 4th fastest growing company in the Sacramento region. The next year, in 2019, we were again recognized by the SBJ for being the 6th fastest growing company in Sacramento, and just recently, again in 2020.
"We had a great relationship with Nowspeed. It has been very thorough, very positive, and in depth… "
- RedWave Technology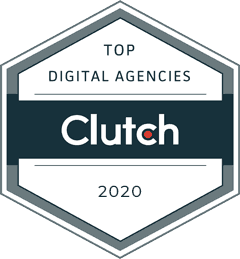 A Sacramento Digital Marketing Agency Committed To Growing Partners
Every day, we commit to our three core principles: grow partners, grow ourselves, and grow community. Doing so requires that we be accountable to all three, and we approach every partner the same way: with expertise, honesty, transparency, and integrity.
We aren't task-doers. We work together with our partners towards the same vision, the same goals, and the same success. And we hope that you'll choose to be the next partner we help grow into a more successful Sacramento business or organization.
Come Visit Our Sacramento Office
Our headquarters are located on the banks of the beautiful Sacramento River, just a couple of miles from where our first office was opened in Midtown. We find our office to be a source of inspiration, fueling our goal of helping our partners grow into more profitable businesses and more successful organizations. And we think you'll find inspiration here too.
To request a free digital marketing consultation with us at our Sacramento office, give us a call or fill out our web form. We'd love to have the opportunity to sit down and discuss your goals, and explain how we can work together to achieve your goals!
We're always excited to dig into the details of your company and what strategy can help you meet your goals. So let's talk and lay out a plan for success!