Lexington's Leading Digital Marketing Agency
Since 2010, Nowspeed has been helping businesses—right here in Kentucky, and all across the country—improve their visibility, find their audiences, and ultimately become more profitable and successful.
We're a local marketing agency, and an active part of the Lexington community.
A Kentucky Digital Marketing Company Focused on People and Growth
Every day, we commit to follow our three principles: grow partners, grow ourselves, and grow the Lexington area community. Our accountability lies under those tenets, and we make sure that everything we do follows them.We approach every potential partner the same way: with expertise, honesty, transparency, and integrity.
We never set ourselves up as task-doers, but rather as your marketing team. This way we all work together towards the same vision, the same goals, and brainstorm with you for more long-term success.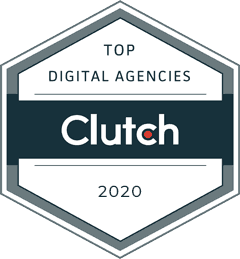 Our Marketing Services Get Results, Online and Offline
All of our services are designed with one goal in mind—to return your investment, and then some. Are you ready to work with a local agency that measures its success by your success, and will enable you to realize the best possible return on the investments you've been making in your business, day in and day out?
Then get in touch with our Lexington office today to find out why we have a great reputation, and  to see for yourself our dedication to our community, and our hunger to get better at what we do every day.
Come Visit Our Lexington Office
Our Lexington office is conveniently located just off of New Circle Road in the Wellington neighborhood, right in the middle of the local business community we serve and support.
To request a free digital marketing consultation, give us a call or fill out our web form!
We're always excited to dig into the details of your company and what strategy can help you meet your goals. So let's talk and lay out a plan for success!