In the Now Podcast:
Episode
18
Join Nowspeed's CEO, David Reske, as he engages in discussions with founders, marketers, and CEOs from around the globe. Delving into the realm of marketing and leadership, aiming to unravel the myths and misunderstandings that often surround these topics.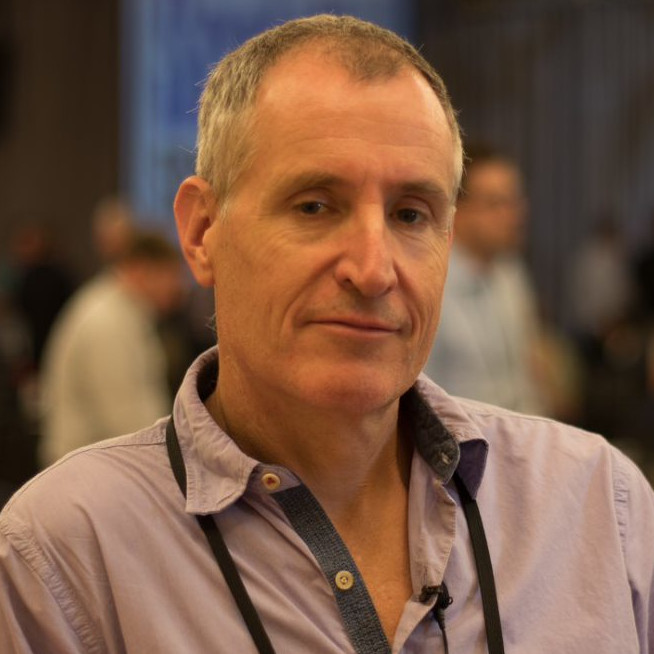 Rich Manders CEO | Free Scale Coaching
How Should A CEO Grow & Evolve With Their Business?
Episode Description: How should a CEO grow and evolve as their business grows?  Should they work more hours, faster, or harder?  In the latest In The Now Podcast episode, Rich Manders, CEO Coach, smashes the myth that working harder as the CEO is the key to growing the business. After working with CEOs and founding teams for years, Rich has learned that the things that work when you're small will kill you when you grow. Watch the latest episode of In the Now to learn more about Rich's philosophy and why he says establishing processes and systems is the foundation of a solid organization and that CEOs need to adapt or they will fail.
Get a Free Marketing Analysis and Consultation
Nowspeed can review your Website, SEO, PPC, Email or Social Media Campaigns and identify ways to make an immediate impact!
Want to be a guest on the show?
In the Now: Rich Manders
The heroic actions that drove growth during the startup phase may not serve a business well later on. Rich Manders, a serial entrepreneur and business coach, explains why in this In the Now episode.
Read the interview snapshot and listen to the full conversation here. 
Nowspeed: My name is Dave Reske and welcome to this edition of In the Now where we focus on uncovering the myths and misunderstandings of marketing and leadership with some of the world's most interesting people. My guest today is Rich Manders and will be talking about what drives business growth.
Rich: Thank you for having me. It's good to be here. 
Nowspeed: Rich has quite a background. He's a serial entrepreneur, lifelong learner, and a student of business. He's dedicated to helping other CEOs and their leadership teams scale their business and their personal freedom simultaneously through coaching and business growth through his business Freescale Coaching. 
We're going to talk a lot about that because it sounds like a fantastic vision. Rich was also the co-founder of iAutomation, where he grew sales from zero to become an industry-leading company with over 160 employees and about $80 million in revenue. So, you've done it yourself so I'm sure you got a lot to share with your clients. Rich, I'd like to start these conversations with smashing a myth about the business. In your experience with working with CEOs and with founding teams, you said that the things that work, when you're small are the things that kill you when you grow. Tell us more about that. 
Rich: It's an interesting paradigm that most people don't really grasp, but those are things that cause companies to really struggle or stall or actually fail along the way. So, what I mean by the idea that the thing that worked for you when you were small will kill you when you get larger is that in the beginning, when you're a startup, the company tends to celebrate the heroes; they are the people who will go through extraordinary efforts to win a sale to make a customer happy. And that's important and necessary when a company is small, but when it gets bigger is becomes more and more of a challenge. 
I'll give you an illustration with a company that everybody knows. I read this biography about the FedEx founder, and one of the biggest mistakes that he had made. Every day they would have a huddle where they bring everybody together and then every week they would have a longer meeting where they've reviewed the numbers to celebrate somebody who's done something that was fantastic for the business. At one of these meetings in the early years, there was a delivery guy, picking up the packages from companies — those boxes on the corners in most major cities. And the thing that they were celebrating was this guy — it was in a snowstorm, I think, in Philadelphia — after not being able to open a frozen too an initiative; he said, 'Well, I can't get this box open, but we got all the boxes we have to get out. So I got to bring it back home.'
And so what he did was he turned his van around and smashed it into the box, knocked it off his concrete footing and threw it in the back of the van and drove to headquarters where they cut it open and the packages made it. So, firstly, his job was calling out what a great thing that he did. 
Fast forward to the following winter, when the snow storm came along and a bunch of the mailboxes froze all over the city, not just in Philadelphia, but in other cities too. They started knocking these mailboxes off their blocks, causing millions of dollars of damage. And, so the moral of the story is that, while it was great that that guy did it that one time, the way you solve problems through these heroic efforts is not the way you work. You need processes and systems in place; in other words, figure out how to make the locks not freeze.
Nowspeed: That's a great story. So, don't you want to celebrate those heroes or do you not need heroes anymore when you get bigger?
Make sure to watch the full conversation here.